Financial Planning Career Development Program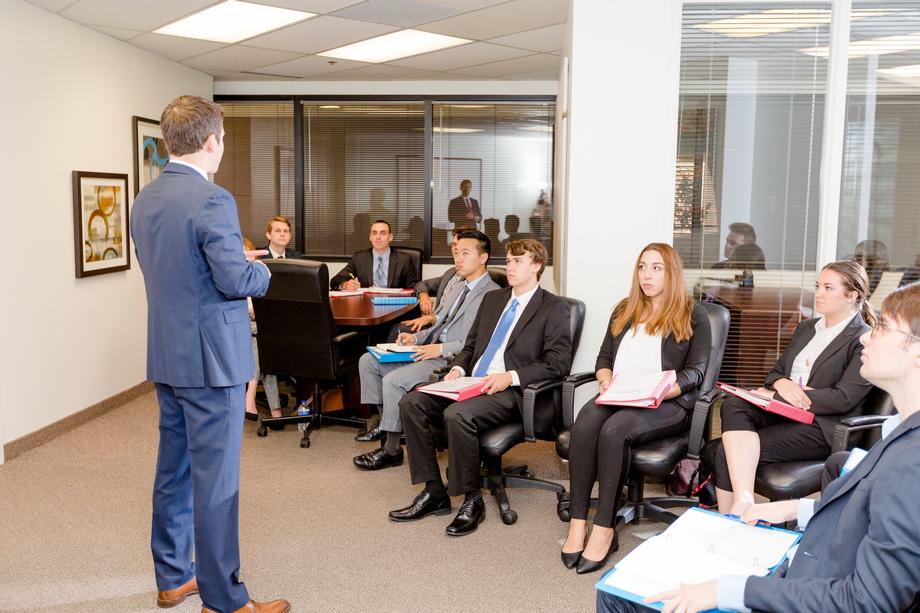 Imagine being a part of one of the biggest and most successful internship programs in Arizona!
Are you looking for a fun, fast-paced work environment with an opportunity to grow in the financial services field? We are currently seeking multiple Arizona State undergraduate and graduate students to join our internship program this upcoming semester at our Tempe, Arizona office.
The desired candidate's will work directly with the President of The M Group & Associates, full-time representatives, and past standout interns to develop new client leads for insurance, asset evaluation and financial product sales. The interns with the best results will have an opportunity to join the firm full time after the internship period is completed.
Responsibilities of the intern will include:

• Helping families, individuals, and businesses review their financial goals
• Marketing to and targeting prospective clients and identifying their needs by analyzing client's present income and asset situation
• Recommending appropriate insurance solutions and helping clients take action on recommendations
• Executing The M Group's marketing plan that is designed to develop a presence in our defined target markets
• Provide personal client service
Key Characteristics of a Financial Services Intern:

• Strong communication, presentation and sales skills
• Highly motivated with a strong work ethic
• Ability to draw energy and excitement from meeting new people
• Ability to work on own initiative-"entrepreneurial mindset"
• Someone who is willing to take direction and is coachable
• Someone who is willing to fail to truly succeed
What you can expect by being a part of The M Group & Associates:

• Flexible work schedule so it won't interfere with your schooling
• Mentorship directly from the President and other full-time representatives
• In depth training sessions where the intern will learn about multiple products and services the firm offers
• Be introduced to industry leaders through guest speaking appearances at the firm
• An environment in which you can grow and be successful

Our unique internship program will be an opportunity to give the student an inside look at what it takes to be a successful representative with The M Group & Associates. The primary goal of the program is to facilitate the development of the intern into a future full-time representative with the firm. However, it is a great learning experience for any student looking for a future in finance, marketing or sales. We also encourage students to speak with their academic advisor to see if they can utilize this internship for course credit. If this sounds like a great fit for you apply today!